Father's Day is coming up, and if you're still trying to figure out the perfect gift, here's an exciting idea to make Dad's heart race — a mobile auto repair service!
Picture this: Your Dad lounging comfortably at home while a skilled mechanic works on his favorite ride, right in the cozy confines of his driveway and favorite recliner.
It's a gift that blends next-level convenience, expertise, and a whole lot of automotive TLC.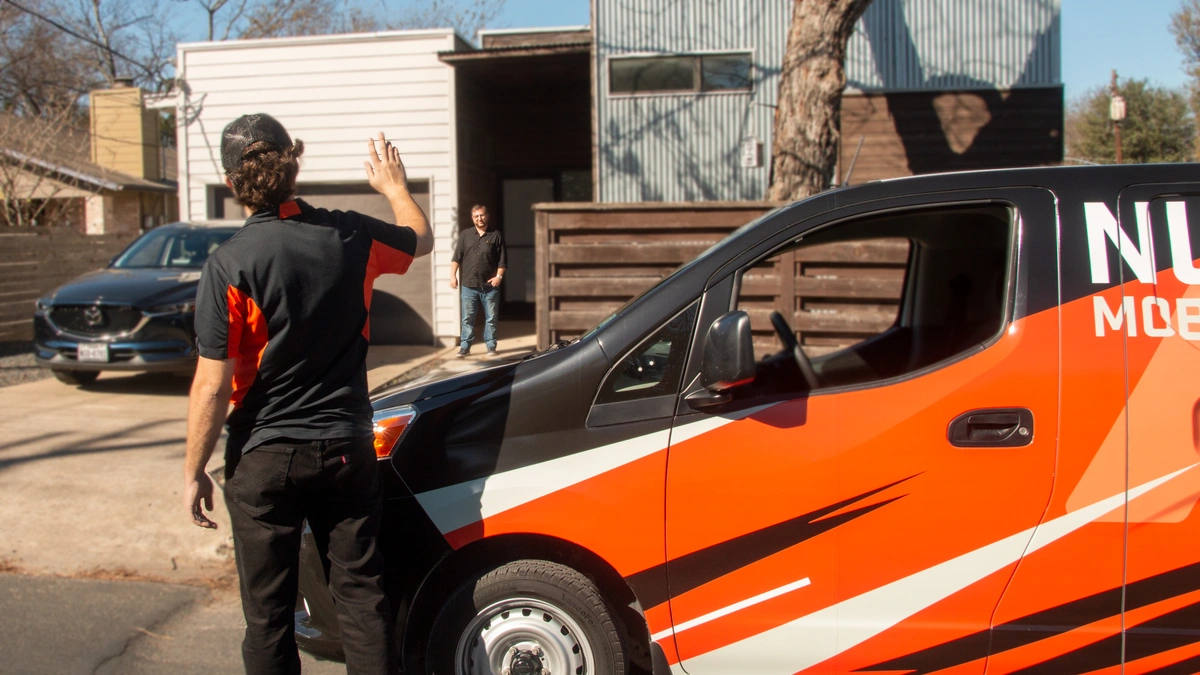 Whether you need a mobile auto repair service, routine maintenance, or a thorough checkup, find out why it's the ultimate surprise on Father's Day.
Why Mobile Auto Repair is a great gift idea this Father's Day?
Convenience at your doorstep
There's no need for your Dad to rearrange schedules or drive to the local auto repair shop. He can simply sit back and enjoy a cup of coffee on the porch while a master mechanic does all the hard work.
But first, what's a mobile mechanic?
A mobile mechanic offers convenient repair services by going to a customer's home, workplace, or any other desired location to perform automotive repair services. Unlike traditional car repair shops, mobile mechanics come to you so you don't have to bring the car yourself to the mechanic shop.
Mobile auto repair is convenient, affordable, safe, and fast. It saves you time, money, and energy, as mobile mechanics can meet you anywhere you want.
Complete auto repair services on-site
When it comes to Dad's car, he wants nothing but the best. That's where mobile auto repair services shine like a gleaming chrome bumper.
Trusted mobile mechanics are equipped with:
Industry-standard certifications to guarantee adequate training and expert knowledge of the best auto repair techniques

Proper tools and necessary parts to complete the job right the first time
Personalized One-on-One Service
Dad's car isn't just a machine; it's a cherished member of the family. With a mobile auto repair service, his four-wheeled companion gets the VIP treatment it deserves.
Expert mobile mechanics take the time to listen to the engine's whispers, decode its quirks, and provide the care it needs.
Your Dad will get one-on-one service, allowing him to ask questions on the spot and witness the expertise of a dependable mobile mechanic. He can even learn a thing or two about the secrets of the trade and uncover mysteries under the hood.
Mobile mechanics use a spectrum of advanced car repair techniques to fix cars safely and effectively.

4 things to look for when choosing a mobile auto repair service
Not all mobile mechanics offer the same level of auto repair services. Here are four essential factors to consider when hiring the best mobile auto repair service:
Experienced technicians
Choose certified mobile mechanics with years of experience repairing cars to ensure you're in good hands. They should know advanced repair techniques and use premium parts, so your Dad can confidently drive his car.
Competitive pricing
You might think that mobile mechanics charge more for car repair services because they offer an extra level of convenience. However, many mobile auto repair services offer affordable pricing models on par with local shops or even cheaper than most dealerships.
Transparent, honest, professional service
A trusted mobile auto repair company should provide honest answers to all your Dad's questions, whether it's about those warning lights that never go away or an unusual sputtering engine.
Make sure your chosen mobile auto repair service prioritizes transparency and honesty, with no hidden agendas or surprising fees. Customer service should be excellent, from answering general questions to scheduling a mobile repair.
Service guarantee
A reputable mobile auto repair company offers a guarantee, giving your father peace of mind in case anything goes awry. Find out exactly what the guarantee covers to avoid unwanted surprises.
A seamless auto repair process is simple and hassle-free. Your chosen mobile mechanic should do everything they can to fix any issue after the repair if your Dad isn't happy with the result.
Give your Dad a thoughtful gift this Father's Day
This Father's Day, skip the usual clichés and give Dad a gift that will leave him with a smile from ear to ear and a revving heart. With mobile auto repair, your father enjoys unparalleled convenience and fast, efficient service.
Contact us if you're looking for dependable car repair service, affordable pricing, and easy scheduling. At NuBrakes, we have friendly, professional mobile mechanics who will provide the best possible automotive care, all without Dad having to leave the house.
If we can't fix your car, we will let you know upfront, free of charge.